Warning: This page is no longer maintained and is preserved for historical purposes.
Middleton Place Summerville Seismic Zone in 1996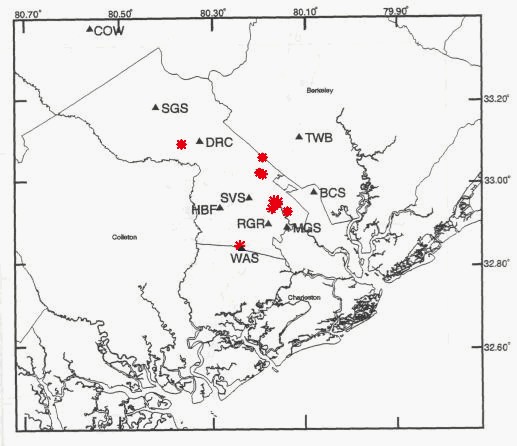 The MPSSZ continued to be the most active (non RIS) seismic source zone in the Coastal Plain in 1996. Of the thirty-three recorded events, twenty-three were not locatable and were best recorded on the borehole seismometer at RGR.
Ten events with magnitudes ranging between ML = 0 and ML = 0.6 were located at depths shallower than 10 km. As the events were small and poorly recorded on most stations, the depths are not well constrained. The seismicity in 1996 was sparse. Of the ten located events, four events occurred in a N-S line, one near WAS (in the Adam's Run Seismic Zone) and three to the north of SVS. Five events occurred in a cluster located to the north of RGR. This latter cluster has been the location of the most intense seismicity between 1980 and 1995. Temporally, the seismicity was distributed throughout the year.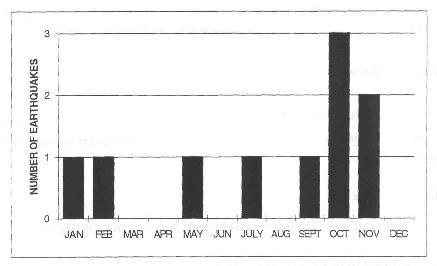 Station Listings and Detailed Map of MPSSZ